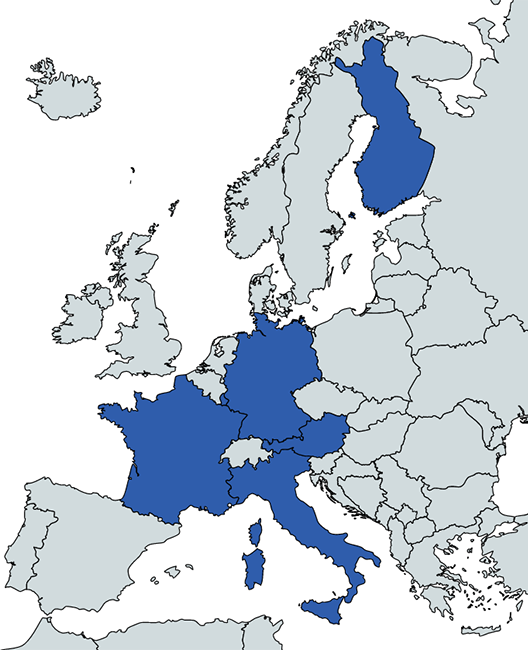 The THEIAXR consortium consists of 11 partners spread over Europe.
The consortium includes large enterprises, SMEs, universities, and a research institute specialized in Extended Reality technologies, human-machine interaction, and social aspects of human behaviour with mobile machinery.
The project aims to improve human-machine interaction in difficult environments by enlarging the visibility of the human operator by conveying XR technologies, thereby considering the individual requirements of the human end-users. To achieve this vision, it is crucial to involve different stakeholders and follow a multidisciplinary and inclusive approach. The team has been composed in such a way as to exactly achieve this balance in expertise, technology skill sets, and societal aspects as well as required to fulfil the goals of the project.