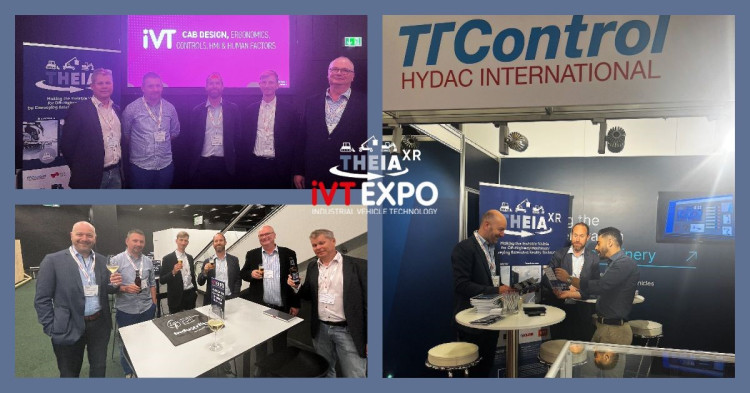 "The human and HMI will always play a major role. It is all about making the environment right for the person."
Right after the THEIAXR consortium meeting, we were travelling to Cologne, Germany to present the project at the iVT Expo feature session "XR in the cabin".
"XR in the cabin - the THEIAXR approach" by Martijn Rooker
"Accurate Outdoor Augmented Reality - Applications and Challenges" by Clemens Arth
"User Interface Design in industrial applications - Using low effort, medium fidelity prototyping to explore XR modalities" by Sebastian Lorenz
"Exploiting XR in the novel cabin concepts and operator support" by Kaj Helin
"XR use cass in container handling machines" by Pekka Yli-Paunu
The session was concluded by a vivid panel discussion and interesting exchange with the audience addressing numerous aspects including the social acceptance of different solutions in various scenes.
Thanks to all participants!