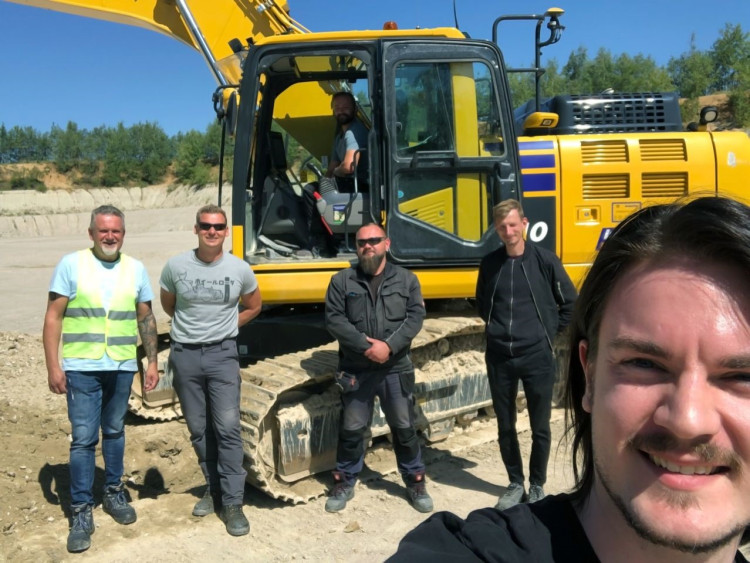 Recently, the THEIAXR researchers Manuel Kulzer (HdM) and Sebastian Lorenz (TUD) visited the ÜAZ Glauchau educational center for construction machinery. Here, they were welcomed by five trainers, some of them with more than 15 years of experience in operating machines like excavators, wheeled loaders and bulldozers on construction sites.
"We took our time to observe them completing some of the most common tasks with an excavator to understand how they do their work, which information they look out for in the vehicle cabin and which rules and habits are prevalent in this working environment. We interviewed them about typical safety threats involving excavators on construction sites and learned how time pressure, a lack of vision from the cabin and imprudence can result in great danger to human life and equipment at any moment."
To complete our studies with some hands-on practice, we were even allowed to operate the machines ourselves, showing us how much focus and skill is required to dig something even as simple as a small trench.
Visits and exchanges like this provide invaluable insights and experiences that are integral for our development process. Thanks a lot to the ÜAZ Glauchau and we are looking forward to possible further cooperations.