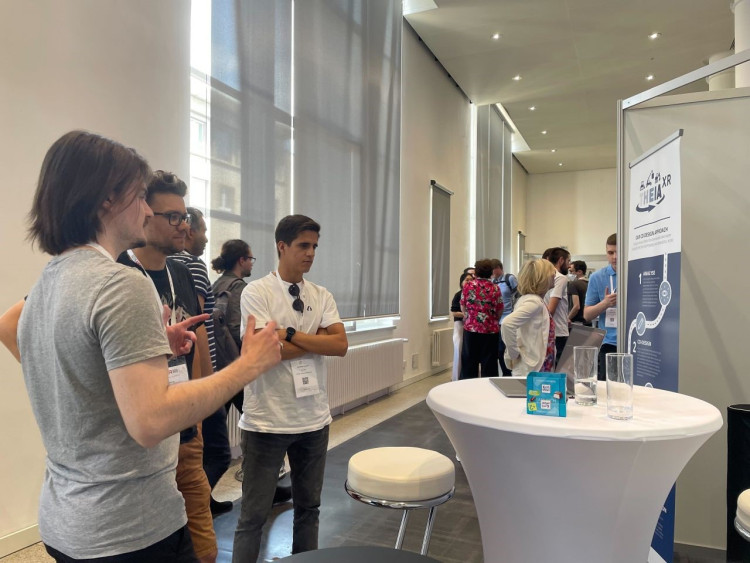 For the first - and certainly not for the last time - THEIAXR was present at the XR Expo in Stuttgart. The booth attracted many visitors who received insights into the THEIAXR project and its advancements. Thanks a lot to Stuttgart Media University (HdM) researcher Manuel Kulzer and research assistant Anna Wallner to the mainy insightful talks with people from all over the world.
Of course, the expo was also a possibility to test some of the latest XR hardware and get inspired for the forthcoming concept development vase.
Thank you very much to the organizers from Virtual Dimension Center (VDC) as well as Stuttgart Media University and all participants at our booth. We are looking forward coming back and presenting our project advancements next year!